Nine Trends That Will Shape Our Careers in 2021
From liquid employment to live-streaming work, here are the trends that will shape our careers in the year to come.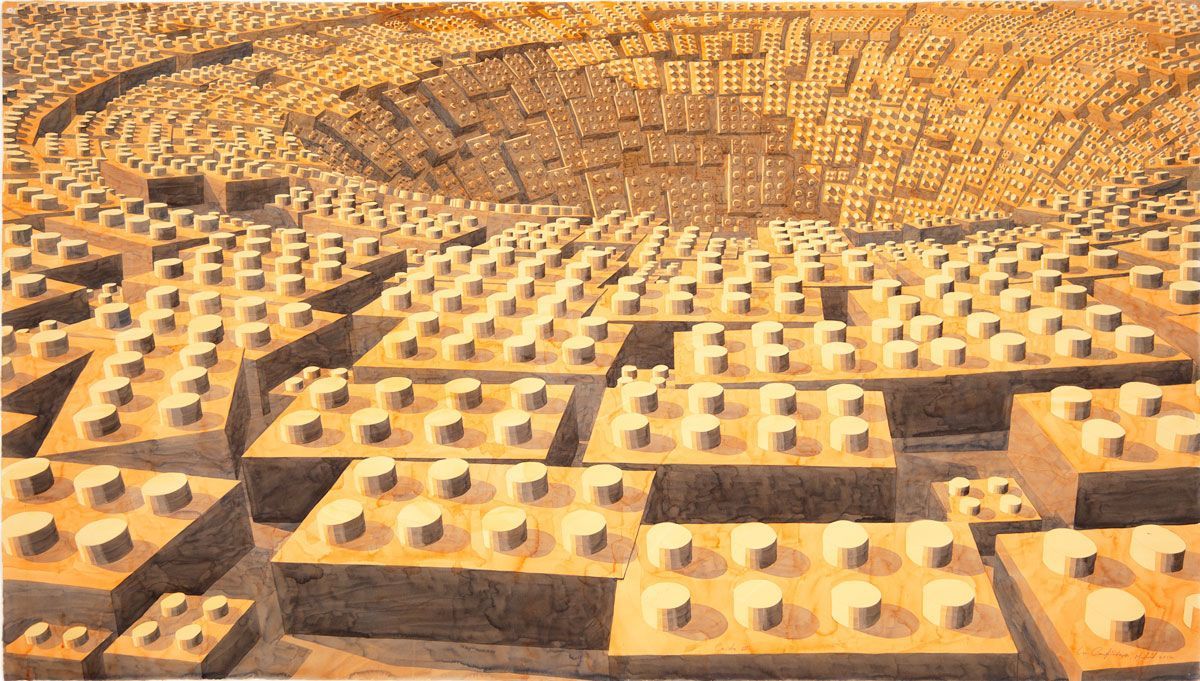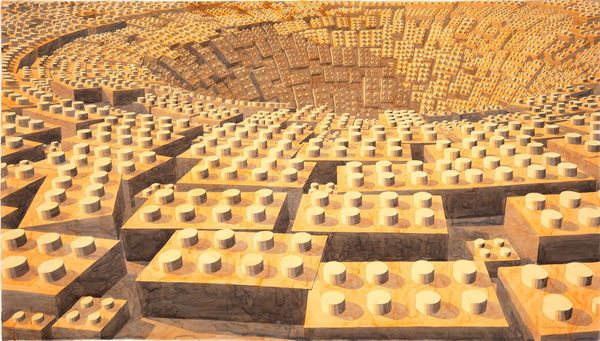 This post was originally published in The Jungle Gym.
---
To say 2020 has been a year of unprecedented change is an understatement. But few domains have been altered as drastically as the world of work.
For this year's final issue of The Jungle Gym, I asked nine readers who have expertise in the future of work to weigh in on the trends that they believe will shape our careers in the coming years.
1. Living Online
Erik Torenberg, Co-Founder of Village Global & OnDeck
Historians will look back on 2020 as the year we moved our lives onto the internet.
In the coming decade, career success will depend much less on your physical location than where you spend time online. That means that getting into the right group chats and online communities has never been more important.
To be sure, IRL interaction will always matter. People will still meet for coffee, work together on whiteboards, and attend live conferences. But these modes of interaction will no longer be the only way people form relationships.
In this new reality, where you live will no longer determine your fate. Particularly as more companies permanently transition to remote work, people from all over the world will get the chance to join fast-growing companies and network with other talented individuals.
Living on the internet will be the great equalizer.
2. Global Hiring
Alberto Arenaza, Co-Founder of Transcend Network
From language barriers to illegible foreign credentials and esoteric local regulations, it's no wonder most hiring happens at a local level.
But as work continues to go remote in 2021, hiring will go global.
Whether companies like it or not, they will need to support employees traveling and living around the world. Naturally, these workers will refer candidates in the countries they visit, and companies will want to take advantage of these talent pipelines.
HR departments will not need to bear the burden alone. Startups will emerge to make navigating global talent management. These new companies will help companies source and evaluate candidates, serve workers standardized compensation and benefits packages, and enable global educational credentials.
I look forward to the day when organizational cultures take precedence over national cultures for companies building their teams.
3. On-demand talent
Janine Leger, On-demand Talent Lead at Deloitte
This past year catalyzed a wave of interest in on-demand freelance talent.
While hiring freelancers is not new, the turmoil of the past year has made this model much more attractive. As a result of market shifts and cost-cutting measures, 3 out of 4 companies have skill gaps that are limiting their service levels and/or business growth.
Combine that with high turnover costs and long wait times to fill roles, and it's no wonder this talent acquisition method is gaining popularity.
Modern freelance marketplaces allow companies to hire freelance experts much faster than traditional methods. Rather than having to wait months, managers can use talent marketplaces to get help in a matter of hours.
In the coming years, I expect on-demand talent will be an increasingly popular channel for filling open positions.
4. Liquid Employment
Packy McCormick, Author & Founder of Not Boring
Maybe because I'm a full-time newsletter writer and don't work for a company anymore, but I can't shake the idea that careers will become a lot more fluid in the years to come.
Pre-COVID, showing up to the same office every day made it hard to work for a second employer. But when another job is just a Slack workspace away, it becomes much easier to work multiple part-time jobs.
This flexibility will significantly increase the opportunity cost of choosing an exclusive employer. Every decision to spend four years vesting at one company will mean shutting off hundreds of other opportunities.
Investors would never choose to invest in just one company; the risk is too concentrated. Instead, they build portfolios. Over time, workers will invest their time in a similar way.
Currently, liquid employment is largely impractical for workers and employers alike. But the same thing could have been said about remote work at one point. Spreading risk over a few companies makes sense for employees. That means that the companies that want an edge to hire the best people for a given role will eventually adopt it.
5. Employer Leverage
Taylor Stockton, COO of FutureFit AI and Co-Founder of Pathway Ventures
There's a big risk that the economic events caused by the pandemic will cause an enduring shock to the balance of power between companies and workers. Unfortunately, this seems unlikely to tip in favor of workers.
Though this balance has historically fluctuated, in recent years, the leverage that companies have over workers has been growing as the influence of unions fades and outsourcing becomes easier.
When we look at the economic trends accelerated by COVID, there are some worrisome signs for labor. A recent McKinsey survey showed that since the pandemic, 67% of companies are accelerating the adoption of automation technology (fewer jobs), 70% of companies are hiring more independent contractors (fewer benefits), and two times as many companies plan to adopt remote work after the pandemic than before its arrival (more potential for outsourcing).
The pendulum of leverage seems to be swinging even further towards companies, especially for workers in vulnerable groups. Without further intervention, we could see existing socioeconomic and racial inequalities get much worse in the years to come.
6. Action Management
Liz Fosslien, Head of Content at Humu and author of No Hard Feelings
COVID forced organizations across every industry to make historic changes. The pandemic also rendered every one of their expensive, complex action plans useless.
As the pace of change continues to accelerate, leaders need a better approach to planning. That's where Action Management comes in. Action Management isn't about building a meticulous 5-year forecast for an unpredictable future. It's about empowering employees to build the habits and skills that will allow them to quickly respond to changes in the environment.
Instead of rigid plans coming top-down through department heads, companies will increasingly focus on building cultural structures that encourage employees to run experiments, flag problems, and teach colleagues what they know.
In the coming years, the most successful leaders will be those who can empower their people with the skills and mindsets needed to deliver exceptional work in any scenario.
7. Wellness Culture
Carrie Bevis, Managing Director, Communities & Partnerships at Institute for Corporate Productivity (i4cp) and Connected Commons
Over the past year, organizations across every industry have started thinking about how to promote employee well-being.
Traditionally, the responsibility for an employee's wellness fell on their manager. However, with the stressors of working from home, many managers are ill-equipped to give their direct reports the support they need.
In the year ahead, companies will drive employee wellness through structures and activities at the cultural level like:
No-meeting days
Slack-free lunch hours
Virtual walking meetings (as a much-needed reprieve from video calls)
Team meditation/mindfulness sessions before meetings
Instituting programs like these can help create a culture of well-being for all.
8. Community Learning
Mercedes Bent, Partner at Lightspeed Venture Partners
After spending the year cut off from our broader social networks, people are hungry for community. As a result, I expect we'll see several ed-tech companies try to leverage the power of social learning to drive better education and business outcomes.
For example, imagine:
Masterclass with a robust small-group learning community built on top of it
Duolingo leveraging live cohort-based messaging
Udemy matching learners who are studying the same topic
Some versions of social learning will emphasize the motivational power of bonding learners who are on a shared path, while others will promote learners teaching one another. Companies that manage to pull this off are likely to drive better learning and financial outcomes.
9. Live-Streaming Work
Tom Critchlow, Freelance Strategy Consultant
In our age of remote work, it's harder for knowledge workers to learn from one another. Whereas once it was easy to observe co-workers navigate problems by peering over their shoulders or jamming on a whiteboard, now their work has been rendered invisible.
This diminishing ability to witness work impacts junior workers the most. As they get less exposure to functional experts, they lose out on learning and networking opportunities.
What will emerge to fill this gap? One answer is Twitch. Ben Pieratt, a brand designer, launched Pre-Brand, a rapid branding service that mostly happens in Figma, live-streamed over Twitch. Increasingly these kinds of "working in public" experiences will create better visibility of knowledge work.
Next year, I hope to see more managers live-streaming themselves triaging email or building decks. If this becomes standard practice, it will offer much-needed learning opportunities for the next generation of knowledge workers.