Hi there,
You've found the Jungle Gym.
What exactly did you find? Well, The Jungle Gym is a monthly newsletter full of ideas and resources to help you think clearer and work smarter. That means I spend a lot of time writing and curating resources about topics like:
In between, I also sprinkle in plenty of practical advice to help you perform better at your job.
I started this newsletter as a way to keep in touch and share ideas with the important people in my life. That's why you'll notice my essays tend to be quite candid about personal experiences. Recently, the subscriber base of this newsletter has grown quite a bit, which has been exciting.
You've got a somewhat important choice coming up. You're going to need to decide whether or not to subscribe.
Like many people, I'm sure your inbox is a busy place, so you shouldn't take this decision lightly.
Of course, as the writer of this newsletter, I'm more than a bit biased. I get a lot out of helping my readers think clearer and work smarter. If that sounds like something you could benefit from, go ahead and drop your email here.
Since there are a lot of newsletters out there, I thought I'd share some of the lovely things that long-time readers have had to say about the Jungle Gym: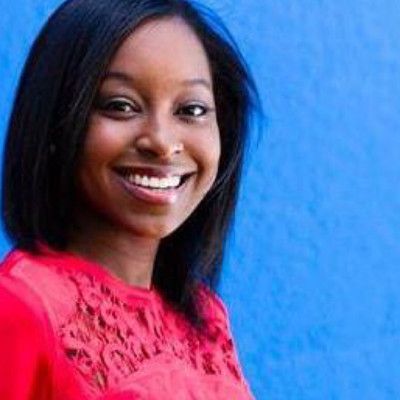 "The Jungle Gym frames complex topics in a way that is clear, digestible, and engaging. When I read each newsletter, I learn something new about the world and often learn something new about myself."
– Ashley Prince Murphy (Strategic Planning & Ops Lead - Social Impact @ Facebook)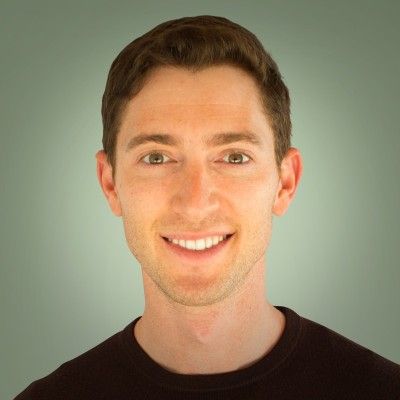 "I absolutely love The Jungle Gym. It's as if Nick climbs into my brain and deposits terrifically curated and gently provocative ideas that percolate long after I'm done reading."
– Jake Saper (Partner at Emergence Capital)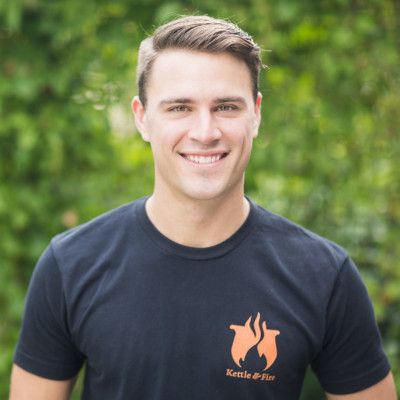 "Whenever a new issue of the Jungle Gym pops up in my inbox, I make time to read the whole thing. I know that I'm going to learn something useful and that the writing will be super high quality."
– Justin Mares (Founder & CEO of Kettle & Fire, Publisher of The Next Brand)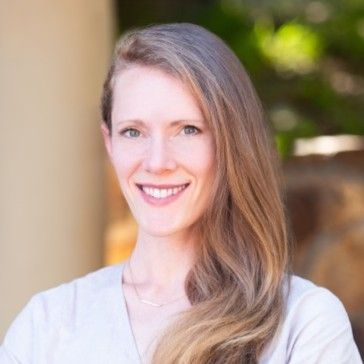 "Nick has a unique perspective on the intersection of work and life that I've found really valuable. There have been multiple times when he shared advice that gave me exactly what I needed to make a tough decision."
– Liz Fosslien (Head Of Content at Humu, WSJ best-selling author of No Hard Feelings: The Secret Power of Embracing Emotions at Work)
"Nick has earned a spot as one of my absolute favorite writers. The newsletter just keeps getting better."
– Rachel Carlson (CEO & Co-Founder of Guild Education)
"I'm continually impressed by the amount of insight Nick is able to pack into a single newsletter."
– Sachin Maini (Content Lead at NFX)
Still need more convincing? No problem. Let me give you a few reasons you might want to keep this relationship going:
🚀 Leverage
To build a successful career, you want to be leveraged so that your inputs are profoundly disconnected from your outputs. One time-honored path to building leverage is getting other people to do work for you.
How does that apply to this newsletter?
When you sign up for the Jungle Gym, you're basically hiring me, a relatively smart person, to seek out, curate, and package useful ideas and resources to make you more successful in life. Best of all, it doesn't cost you a dime. That's some solid leverage.
🗣 I know what I'm talking about (for the most part)
"Okay, but who are you?"
Fair question. Career advice is easy to come by. Almost everyone you know has had some kind of education and career to speak of, and most are more than willing to share opinions about how you should conduct yours. Here's why my career advice is (at least somewhat) credible:
I spent five years operating Tradecraft, an in-person immersive education program where we helped hundreds of people transition into careers at fast-growing startups.
Our program trained students for a variety of functions, including sales, marketing, and design, meaning I have subject matter knowledge in a variety of domains.
In my current role at Guild, I'm deeply immersed in the intersection of education and the future of work.
During my time at Stanford GSB, I got exposure to people with experience in a lot of different industries (so my advice isn't too silicon-valley-centric)
After several career transitions of my own, I've experienced a broad range of industries, including entertainment, banking, tech, and education.
I've been writing online for the past six years, so I've had plenty of time to get my ideas beaten up with thoughtful critiques.
🔎 I curate the best
I thoughtfully curate my information inputs to make sure I'm tuned in to smart people with interesting ideas like:
If you recognize those names, you probably agree that I have somewhat good taste in ideas. If you haven't heard of them, it means that by signing up for this newsletter, you're getting the chance to diversify information streams, which is hugely valuable in its own right.
Of course, there are plenty of smart people I haven't heard of, which is why I subscribe to a few dozen other newsletters that I scour for great resources to deliver to my readers.
🏎 A competitive edge
Now you might be saying to yourself, "sure, this sounds like a good deal, but how useful is this information if everyone has access to it?"
A couple of responses:
Sure, everyone with an internet connection could read my newsletter, but they don't. As of July 2020, I've got a little over 1000 subscribers. And while that number keeps growing, only a subset of them clicks on each newsletter, and an even smaller group reads it. So, if you're one of the people who read every word I write, you're in rare company.
But in another sense, information isn't zero-sum. Sure, there are some things like stock tips that you might want to get early, but that's not the case with all types of information. Sometimes information gets more valuable as more people learn about it. For example, if you and I both read the same article, we can bond over it in conversation, or if we both know the same framework, I can use it to signal competence to you.
✨ These ideas might change your life
Let me tell you a story about one of my readers who loved his job so much that he wore a button to work each day reading "I ❤️ my job." I'm not kidding.
One day his boss told him that he would have to start adding a bunch of tedious sysadmin work to his daily responsibilities. When he shared his predicament, he hadn't just stopped wearing the button; he was actually about to quit.
I sent him this article from the first issue of my newsletter, which he used in his next 1:1 with his boss. Using the 2x2 from the framework from the post, he made the case to his boss why it wasn't in anyone's best interest to have him do the sysadmin work. I'm happy to report his boss took all the undesirable work off his plate, and he's back to wearing his button at work.
😴 You're not asleep
If you've gotten to this point, it means my writing hasn't put you to sleep. If you've enjoyed reading this, you can expect more writing like it by signing up.
So that's my pitch for why you should sign up for The Jungle Gym. Thanks for reading, and I hope to drop by your inbox soon. 🙂
– Nick